Translate Your Clinical Skills to Make a Career Transition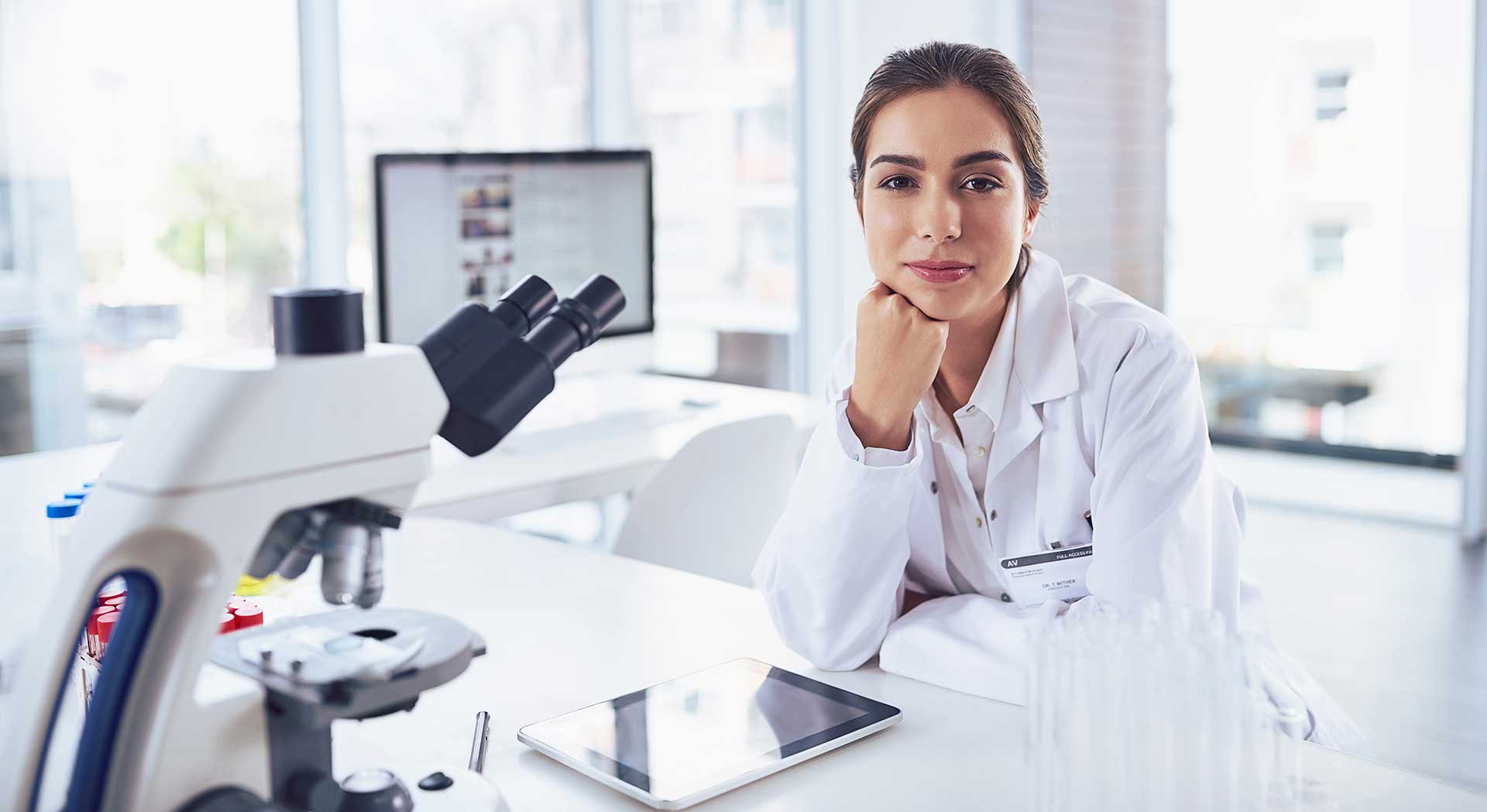 When transitioning to a new career, it can be a daunting task to translate the skills you've gained in clinical veterinary practice into more universally applicable terms. We can help! One of the most effective ways to approach this task is to define your skills using behavioral competencies.
BEHAVIORAL COMPETENCIES
Behavioral competencies are the qualities you demonstrate in your work. We've compiled a chart below that lists broad definitions of the competencies (and what they encompass) and ties them to skills learned in clinical veterinary practice. Use the chart to help reframe the skills you've mastered in your years of clinical veterinary practice in terms that are understood outside of clinical medicine. Consider how your specific skills, knowledge, and abilities fit within these categories. This list is not comprehensive but provides a starting point to learn how to think of and describe your experiences using general business terminology to develop a competency-based resume and to speak with future employers. Remember to carefully review the job opening/ description to tailor the competencies to the job you are seeking.
Behavioral Competency List
Behavioral Examples:
Competency:
Definition:

Practice Management:

Practice management software
Laboratory equipment
Herd/nutrition management software

Technology Management
Keeps up to date on technological developments. Makes effective use of technology to achieve results. Ensures access to and security of technology systems.

Practice Management:

Inventory management
Partial or enterprise budgets for clients

Financial Management
Understands the organization's financial processes. Prepares, justifies, and administers the program budget. Oversees procurement and contracting to achieve desired results. Monitors expenditures and uses cost-benefit thinking to set priorities
Practice Management:

Client outreach projects
Practice growth
New services/equipment

Entrepreneurship
Positions the organization for future success by identifying new opportunities; builds the organization by developing or improving products or services. Takes calculated risks to accomplish organizational objectives.
Practice Management:

Practice business plan
Herd improvement plan

Strategic Thinking
Formulates objectives and priorities, and implements plans consistent with the long-term interests of the organization locally and in a global environment. Capitalizes on opportunities and manages risks.

Practice Management:

Diagnosis, treatment plan, and prognosis
Triage client interactions
Employee/associate veterinarian management

Decisiveness
Makes effective and timely decisions, even when data are limited or solutions may have unpleasant consequences. Weighs the impact and implications of decisions.

Continuing Education/Advanced Training

Diagnosis and treatment plans
Client interactions

Flexibility
Demonstrates openness to change and new information. Rapidly adapts to new information, changing conditions, or unexpected obstacles.

Practice Management:

Diagnosis
Treatment plan
Prognosis herd evaluations
Client interactions

Problem Solving
Identifies and analyzes problems. Weighs relevance and accuracy of information. Generates and evaluates alternative solutions. Makes recommendations.

Practice Management:

New client programs
Continuing education
Improving client communication and compliance
Growing the practice base

Creativity and Innovation
Develops new insights into situations. Questions conventional approaches; encourages new ideas and innovations. Designs and implements new or cutting-edge programs/processes.

Practice Management:

Average client transaction
Production levels
Employee handbooks
Standard operating procedures
Employee/associate veterinarian management
Regulatory compliance

Accountability
Holds self and others accountable for measurable high-quality, timely, and cost-effective results. Determines objectives, sets priorities, and delegates work. Accepts responsibility for mistakes and implements corrective and/or preventative actions. Complies with established control systems and rules.

Practice Management:

Employees/associate veterinarians/clients/referral veterinarians interactions
Continuing education/ advanced training

Customer Service
Anticipates and meets the needs of both internal and external customers. Delivers high-quality products and services. Demonstrates commitment to continuous improvement.

Practice Management:

Clients, pharmaceutical representatives, referral veterinarians
Community outreach
Multi-practice agreements

Partnering
Develops networks and builds alliances. Collaborates across boundaries to build strategic relationships and achieve common goals.

Practice Management:

Training for employees/associate veterinarians/clients
Evaluation systems for employees/associate veterinarians
Hiring/firing/raise or bonus decisions
Job fairs

Human Capital Management
Builds and manages workforce based on organizational goals, budget considerations, and staffing needs. Ensures employees are appropriately recruited, selected, appraised, retained, and rewarded; identifies performance challenges and takes appropriate action. Manage a multisector workforce and a variety of work situations.

Practice Management:

Employee/associate veterinarian management
Client interactions

Influencing/Negotiating
Persuades others. Builds consensus through give and take. Gains cooperation from others to obtain information and accomplish goals.

Practice Management:

Employee/associate veterinarian management
Client interactions

Team Building
Inspires and fosters team commitment, spirit, pride, and trust. Facilitates cooperation and motivates team members to accomplish group goals.

Practice management:

Training for employees/clients
Evaluation systems for employees/associate veterinarians
Continuing education
Mentoring

Developing Others
Coaches others to perform and contribute to the organization by providing ongoing feedback and by providing opportunities to expand skills through formal and informal methods.

Practice Management:

Employees, associate veterinarians, partners
Client relationships
Client complaints

Conflict Management
Encourages creative tension and constructive differences of opinions. Anticipates and takes steps to prevent counterproductive confrontations. Manages and resolves conflicts and disagreements in a constructive manner.

Practice Management:

Employee/associate veterinarian management
Client interactions

Interpersonal Skills
Treats others with courtesy, sensitivity, and respect. Considers and appropriately responds to the needs and feelings of different people in different situations.

Client Interactions:

Employee/associate veterinarian training
Continuing education, organized veterinary medicine involvement
Career Days

Oral Communication
Makes clear and convincing oral presentations. Listens effectively. Clarifies information as needed. Facilitates open communication.

Practice Management: 

Standard operating procedures in clinic/on farm
Medical records, client communications
Newsletters, articles

Written Communication
Writes in a clear, concise, organized, and convincing manner for the intended audience.

Practice Management: 

Open house/clinic days
Working with shelters/rescue groups
Community groups, volunteering, career days, etc.

Public Service Motivation
Shows a commitment to serve the public. Ensures actions meet public needs. Aligns organizational objectives and practices with public interests.
Note: This chart is not comprehensive, but you can use it as a starting point to learn how to describe your experiences using general business terminology.
TRANSLATION IN ACTION
Let's take an example. Say you have a couple years of practice management experience. On the chart, you can see that "practice management" is a skill set listed for several behavioral competencies. This is because when you have experience in practice management, you master many different abilities –human resource management, financial management and technology management.  Now,  "practice management" becomes a broad and universally understood multi-skill set that any recruiter or potential employer can understand and appreciate!
COMPETENCY-BASED RESUME
Once you've identified your behavioral competencies, the next step is to develop a resume that reflects the various ways in which your DVM degree and clinical experience provide the desired skills for a recruiter or human resource manager.
Take a look at the sample competency resume below. For most veterinarians, this is much different from how they think about resumes. Use this sample resume as a reference for understanding how to use behavioral competencies in a non-traditional resume or CV. While a traditional or chronological resume is based on work history and positions held (typically listed in reverse chronological order), a competency-based resume emphasizes skills and experiences gained over the entirety of your career. Work history is included at the end of the resume but is not the main focus. This type of resume is acceptable for any potential employer—so use it to showcase the valuable skills you've acquired throughout your career!
Sample Direct Competency-Based Resume
One final note: One size does not fit all when it comes to resumes. Make sure you tailor your resume for each specific job position based on identifying key words and competencies required in the job description.
Good luck!