Loan Repayment Strategies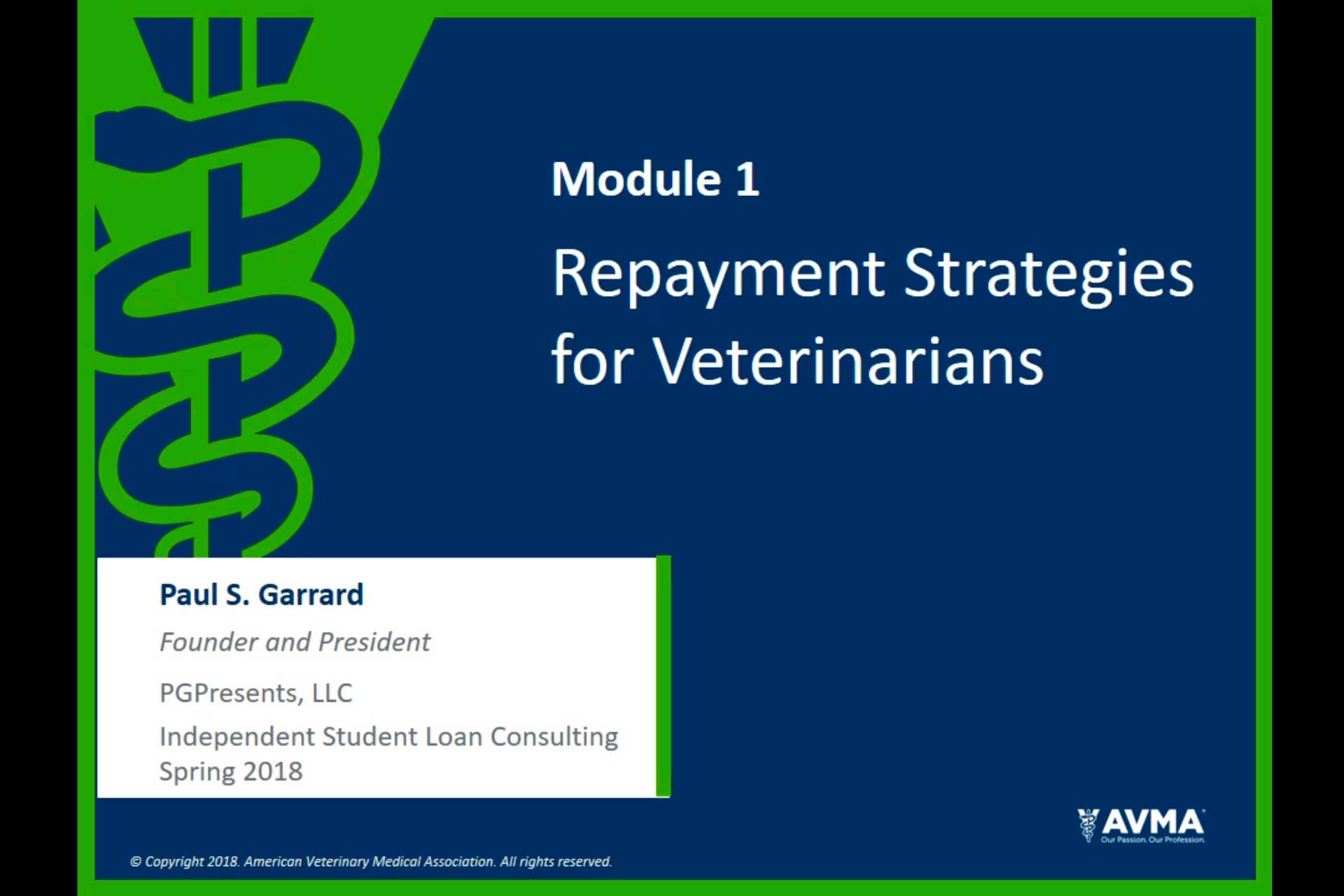 Take the guesswork out of the repayment strategies with these seven modules by Paul Garrard one of the most respected student loan debt management experts in the medical and health professions communities.
Module 1: Repayment Strategies for Veterinarians
Watch this short video to learn the three steps for determining your repayment strategy.
Module 2: Repayment Plans on Federal Loans
This short video gives you an introduction to federal loan repayment options.
Module 3: Income-Driven Repayment Plans (IDRs) and PAYE vs. REPAYE
Check out this video for details on income-driven loan repayment plans. Find the strategy that's right for you!
Module 4: Loan Calculators
Not all loan calculator tools are created equal. Learn the most effective and efficient ways to use them in this brief video.
Module 5: Public Service Loan Forgiveness
Should Public Service Loan Forgiveness be part of your loan repayment strategy? This quick video explains how it works.
Module 6: Federal Loan Consolidation
Watch this short video to get the pros and cons of federal loan consolidation and determine if you're eligible.
Module 7: Refinancing Student Loans with Private Lenders
This video tells you what you need to know about refinancing loans through private lenders, including the pros and cons of refinancing and key questions to ask lenders.