Explore & Prepare: Career Options for New Veterinarians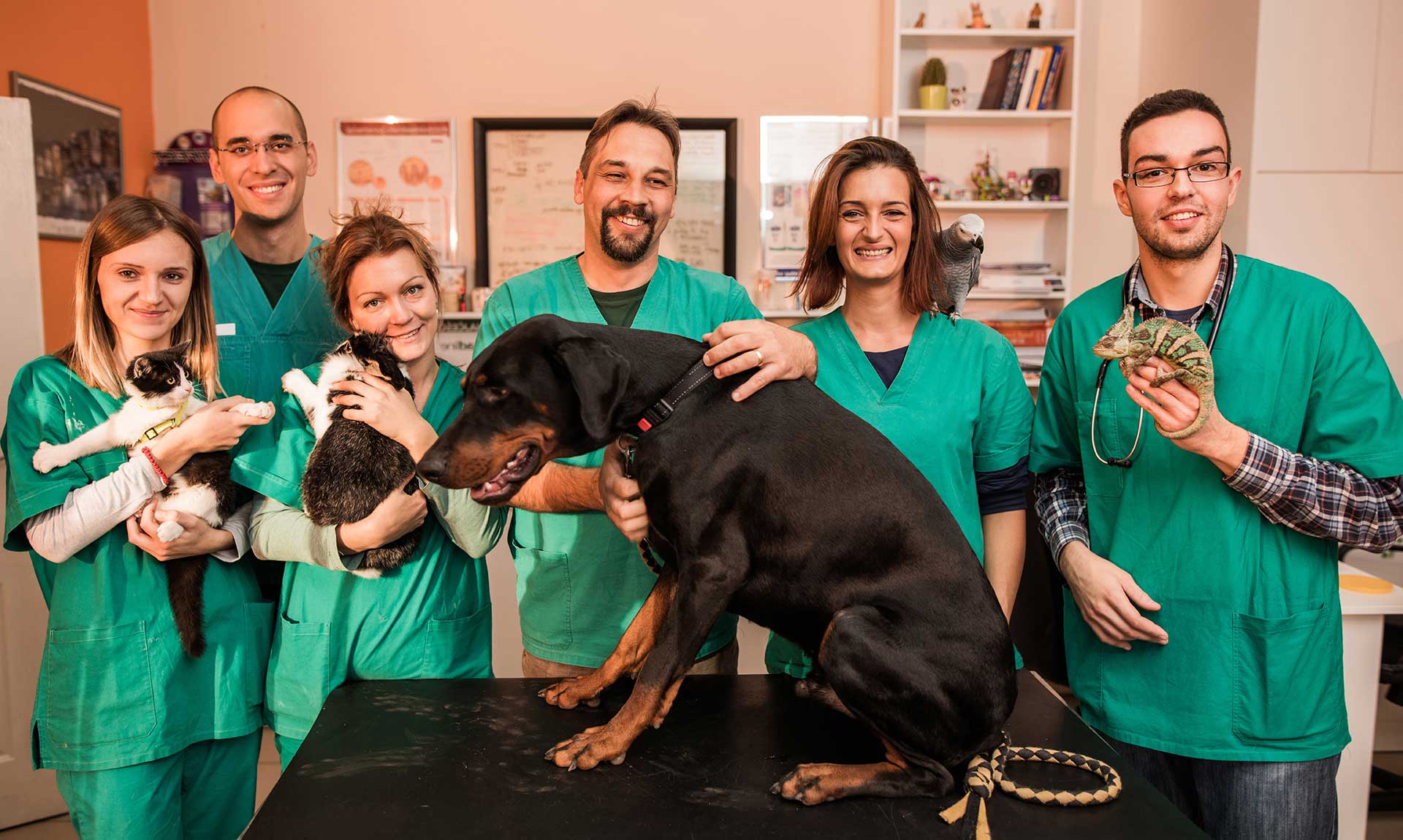 First, this three-minute video introduces you to a range of career possibilities available to you with your veterinary degree.
Next, this list is a useful starting point for exploring veterinary career options, offering a variety of links where more information can be obtained. It's worth noting that this is not a complete list of opportunities, and there might be many other options based on your individual interest and experience. Also, many of these careers require additional training and experience beyond a veterinary degree and clinical experience.
Dive deeper to see if one of these options is a good fit for you:
ACADEMIA

Veterinary technology faculty
Veterinary teaching hospital faculty
Undergraduate faculty

ASSOCIATIONS

Veterinary Associations
Veterinary organizations

CLINICAL PRACTICE

Private Practice

Companion animal practice

Mixed animal practice
Large animal practice
House call practice
Relief veterinarian

COMPUTER SOFTWARE

Practice, laboratory, regulatory software development and sales

INDUSTRY

Technical/professional services
Sales/marketing
Management
Research and development
Regulatory affairs

INTERNATIONAL

Food and Agriculture Organization (FAO) Food Security
Non-governmental organizations—in U.S. and abroad (may be volunteer)
University research or capacity development projects—in U.S. and abroad (typically temporary employment)

LOCALLY-BASED SERVICES

Rescue and disaster response
Local animal organization

MANAGEMENT​

Corporate Veterinary Practice (e.g. Banfield, VCA Management)
Consulting

Business
Industry
Livestock

MEDIA WORK
RESEARCH

Universities
Industry (e.g. Zoetis, Elanco)

UNIFORMED SERVICES
VETERINARY DIAGNOSTIC LABORATORIES

University-based laboratories
National Veterinary Service Laboratories​ (see USDA)
State and county public health laboratories
State government laboratories
Industry (e.g. IDEXX, Antech, livestock and poultry laboratories)

WRITING/EDITING/PUBLISHING

Veterinary publishing companies
Journal editors